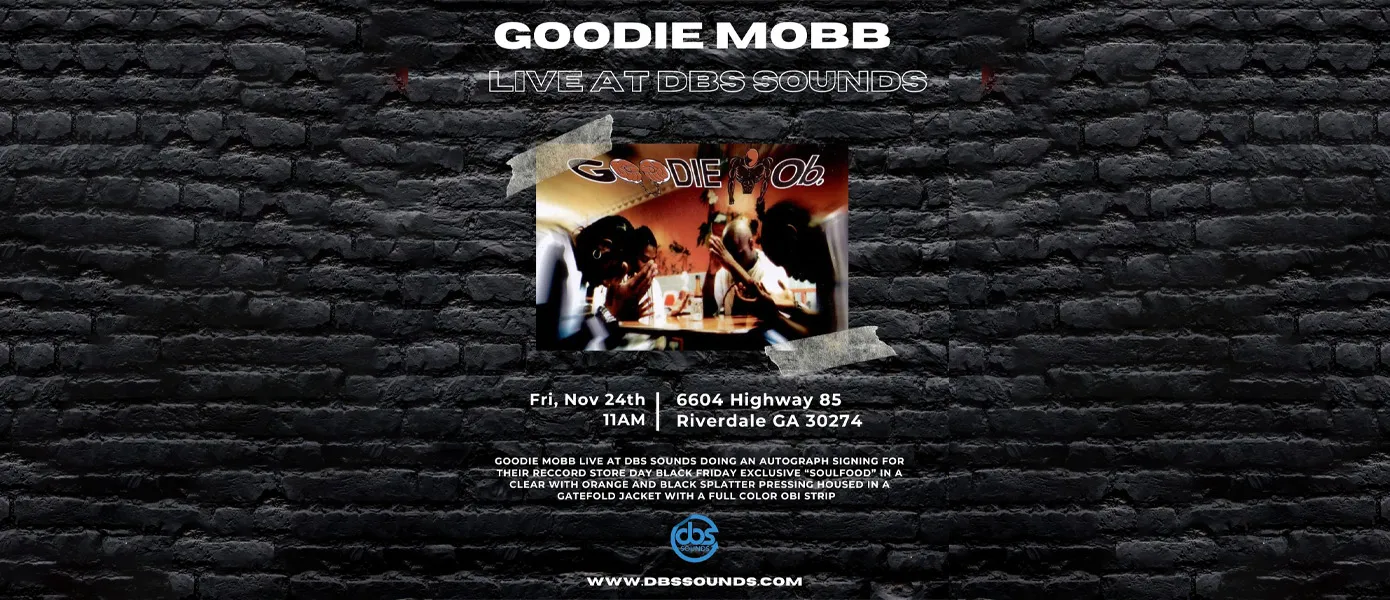 Quick View
Torchbearers for British guitar music, The Vaccines - Justin Young (lead vocals, guitars), Árni Árnason (bass, vocals), Timothy Lanham (guitars, keys, vocals) and Yoann Intonti (drums) - are back with their sixth studio album Pick-Up Full of Pink Carnations. The title comes from a misremembered lyric from Don McClean's "American Pie," a song that for Young fittingly evokes the death of innocence and the American Dream. After he moved to Los Angeles - a city the band has grown up being captivated by - he was forced to wrestle with the disillusionment that comes when expectations, dreams, and reality don't quite meet. Yet, though Pick-Up Full of Pink Carnations is an album about reconciling with loss, it's also filled with gratitude for the people and places we once loved.

"Pink carnations symbolise gratitude and tell a person they'll never be forgotten," says Young. "So whether it's the loss of a lover, or a friend, or even just a dream, the record is a reminder that they'll live on in whatever capacity the mind allows them to. And it's a reminder to keep on dreaming."

Produced by Andrew Wells (Halsey, Phoebe Bridgers) with Mixing from Dave Fridmann (Tame Impala, The Flaming Lips), Pick-Up Full of Pink Carnations is an immediately anthemic addition to the band's discography. With a mammoth five UK Top 5 albums – including a Number 1 with 2012's Come of Age – and a fierce live reputation forged through arena-filling headline shows and unforgettable slots at Glastonbury and Reading/Leeds, The Vaccines continue to be a vital band in the British rock canon.
Quick View
GRAMMYr Award-winning global superstar Burna Boy releases his 7th studio album, 'I Told Them...', on August 24th (in the U.S.) via Spaceship/Bad Habit/Atlantic Records. Includes, "Big 7" a melodic tribute to embracing new heights in my musical journey," said Burna Boy. "The title represents a symbolic aspiration to reach greater horizons, with the number seven embodying an attainable and harmonious growth." "Big 7" follows "Sittin' On Top Of The World" featuring multi-platinum artist, 21 Savage. Produced by Skread, the single features a sample of Brandy's 1998 hit "Top Of the World" ft. Mase and comes alongside the visual for the summer anthem. Both tracks come off Burna Boy's 7th studio album, "I Told Them..." which is heavily inspired by the 90 Hip Hop era/Wu-Tang Clan's unity/Busta Rhymes creative eye.
Quick View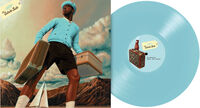 CALL ME IF YOU GET LOST: The Estate Sale is a limited edition 3 LP vinyl set, that features Tyler, The Creator's original critically acclaimed CALL ME IF YOU GET LOST album plus 8 additional songs, pressed on Geneva Blue colored vinyl. The discs are housed in a triple gatefold jacket with embossed cover, and foil detail, and includes a 28 page booklet.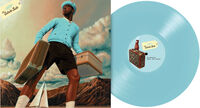 Quick View
Vinyl: $30.98 UNAVAILABLE
People's Instinctive Travels and the Paths of Rhythm is, quite simply, one of the finest albums in hip-hop. It's easy to argue that a Tribe Called Quest reached their zenith on this, their debut album: though they went on to produce another world-class disc (The Low End Theory) and broadened their palates and their consciousness, never again were they quite this naturally free and easy. Q-Tip and Phife's delivery is deceptively simple, flowing like wine and tasting like candy, and Jairobi adds some contrast. The music, so self-assured that it never raises it's voice to make a spectacle, follows suit. Four albums later, on their last tour, songs from Paths of Rhythm still were at the top of the set list. - Randy Silver.
Quick View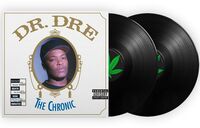 Vinyl: $37.99 UNAVAILABLE
Dr. Dre's Debut 'The Chronic' Returns to Interscope and Streaming Services BY CARL LAMARRE Dr. Dre's solo debut album, The Chronic, is celebrating it's 30th anniversary with a special re-re[1]lease on Interscope Records and a return to streaming services after nearly a year away. "I am thrilled to bring The Chronic home to it's original distribution partner, Interscope Records," says Dre in a press release, adding that working with the label "to re-release the album and make it available to fans all over the world is a full circle moment for me." Steve Berman, vice chairman of Inter[1]scope Geffen A&M, expressed similar ex[1]citement, saying: "Dr. Dre is without a doubt one of the most iconic and groundbreaking artists in the modern era. He has also used his platform to fuel some very impactful philanthropic efforts that will ensure his legacy is felt for generations to come. Dre's solo career all started with the The Chron[1]ic, one of the most celebrated recordings of all time. To have this album at Interscope once again where we work with Dre and his amazing team at Aftermath day in and day out is incredibly gratifying for me personally and all of us at Interscope." Earlier this month, Billboard reported that Dre sold his music assets to Universal Music and Shamrock Holdings for a deal estimat[1]ed to be $200 million. According to sources, the assets include mainly passive income streams, such as artist royalties from two of his solo albums and his share of N.W.A. art[1]ist royalties; his producer royalties; and more. The Chronic had long been available on streaming services but was pulled, along with several other Death Row classics, after Snoop Dogg purchased the label early last year. Considered one of the most storied al[1]bums in hip-hop, The Chronic had a splashy debut on the Billboard 200, entering the charts at No. 3. Released in 1992 on Death Row Records / Interscope, Dre's magnum opus earned three Hot 100 top 40 hits, "most notably "Nothin' But a "G" Thang," which peaked at No. 2. John Janick, chairman of Interscope Geffen A&M, said: "From my first day at Interscope the significance of Dr. Dre as a foundational artist at this label was incred[1]ibly important to me. We take our responsi[1]bility to Dre and his amazing body of work very seriously and we are honored to work closely with him on this re-release of one of the most important albums of all time."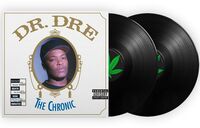 Quick View
SOS is the second studio album from GRAMMY award winning singer SZA, and the follow up to 2017's major label debut album Ctrl. The genre-blending album contains elements of pop, R&B, soft-rock, gospel, and hip-hop. SOS features guest appearances from Travis Scott, Don Toliver, Phoebe Bridgers, and the late Ol' Dirty Bastard. SZA worked with a variety of hitmaking producers including Ctrl collaborators ThankGod4Cody and Carter Lang, along with Jeff Bhasker, Rob Bisel, Benny Blanco, Kenny "Babyface" Edmonds, Emile Haynie, Rodney "Darkchild" Jerkins, Jay Versace, and more.
Quick View
Vinyl LP pressing. 2021 EP release from Grammy-nominated singer-songwriter Lucky Daye. The EP followed his 2019 highly acclaimed debut album, Painted. The release features powerful contributions from Ari Lennox, YEBBA, Mahalia, Queen Naija, and Joyce Wrice making this a mandatory listen for any and all music lovers across eras and genres.
Quick View
"As we enter into The Age Of Pleasure, "Lipstick Lover" is our freeassmothafucka anthem inspired by f.a.m. for f.a.m. This is our oasis made with love, rooted in self acceptance, throbbing in self discovery, and signed with cherry red kisses from me to you.  " 
- Janelle Monáe

Janelle Monáe, music's foremost freeassmuthafucka, has shared her scintillating new single, "Lipstick Lover," available now. 
Arriving on the heels of her showstopping Met Gala appearance, "Lipstick Lover" heralds the arrival of Monáe's hugely anticipated new album, THE AGE OF PLEASURE, due out June 9th. Pre-orders/pre-saves – including limited edition vinyl – are available now.
 
THE AGE OF PLEASURE also includes the acclaimed new single, "Float (Feat. Seun Kuti + Egypt 80)." Hailed by Pitchfork as "swaggering, brass-heavy…the sound of a top-tier talent doing a little victory dance," the track is joined by an official dance video.

Janelle Monáe is without question one of the most celebrated artists of the modern era, an 8x GRAMMY® Award-nominated singer, songwriter, producer, performer, and fashion icon known worldwide for her inimitable style and visionary sound. With multiple celebrated albums, THE ARCHANDROID (2010), THE ELECTRIC LADY (2013), and DIRTY COMPUTER (2018), numerous critically-acclaimed theatrical and television performances,  and her unwavering activism for social justice and the LGBTQIA+ community, Monáe continues to be one of the most compelling and important artists of this generation.
Quick View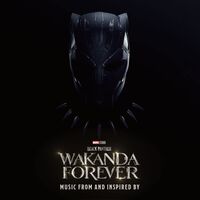 Black Panther: Wakanda Forever - Music From And Inspired By LP (Various )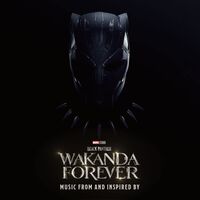 Quick View
Double 200gm vinyl LP pressing. From Sam Cooke's teenage debut as a full fledged member of the legendary Soul Stirrers in 1951 through his career as a rhythm and blues phenomenon thanks to the recordings for which he is acknowledged as the progenitor of Soul music. His hit songs, most of which he wrote, went on to become pop standards, enduring to this day. Sam Cooke's amazing body of work is encapsulated in SAM COOK: PORTRAIT OF a LEGEND 1957-64, the ultimate Sam Cooke greatest hits package.
Quick View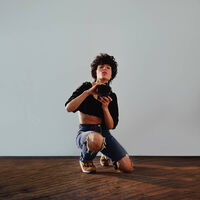 Vinyl: $23.98 UNAVAILABLE
Emily King has a near-magical gift for digging into life's deepest sorrows and uncovering unexpected beauty and illuminating truth. The NYC-bred artist brings ever-evolving levels of depth and nuance to her songwriting, rooting each revelation into a mesmerizing blend of soul, R&B and forward-thinking pop. Special Occasion - the follow-up to the multiple GRAMMY-nominated Scenery (2019) - is an intimate look at the ways we love, grieve, and stumble toward a greater sense of self-understanding.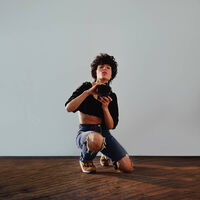 Quick View
Quick View
Double vinyl LP pressing. The Notorious BIG delivered his debut album, Ready to Die, in September 1994. It's lead single, "Juicy," went gold, and the follow-up smash, "Big Poppa," achieved platinum sales and went Top Ten on the pop and R&B charts. Biggie's third single, "One More Chance," tied Michael Jackson's "Scream" for the highest debut ever on the pop charts; it entered at #5 en route to an eventual peak at #2, and went all the way to #1 on the R&B side. By the time the dust settled, Ready to Die had sold over four million copies and turned the Notorious BIG into a Hip Hop sensation - the first major star the East Coast had produced since the rise of Dr. Dre's West Coast G-funk.
Stephen Marley - Old Soul - Island / Tuff Gong
Stephen Marley is one of the most respected artists in reggae and pop, with eight GRAMMY® Awards from his career as a solo artist, as a producer and as a member of his family band, Ziggy Marley & The Melody Makers. His brand-new album, Old Soul, is his fifth, and is releasing on UMe in partnership with the Marley Family, Tuff Gong and Ghetto Youth International. It's Stephen stretching himself as a singer and songwriter, bringing along some special guests in a wide range of material beyond the reggae category. Among its 14 tracks is the title song, released as a single on Stephen's fortuitous birthday, 4/20 – which also got a lyric video on Father's Day Weekend – plus "Winding Roads," a collaboration with Jack Johnson and the Grateful Dead's Bob Weir; a new version of his father's song, "I Shot the Sheriff," with Eric Clapton, who made the song globally famous, on guitar; two songs with his brothers; and unique covers of the traditional pop songs, "Georgia On My Mind" and "These Foolish Things," both transformed into modern ska singalongs.



Neil Young - Before and After - Reprise



Michael Franti & Spearhead - Big Big Love - Boo Boo Wax



Read More

We're back at it ! Don't miss Legendary GOODIE MOB LIVE at DBS Sounds THIS FRIDAY 11.24 AT 11am signing their new colored variant of SOUL FOOD !!! Check us out for Record Store Day Black Friday Exclusives starting at 10am! 

DJ TOMMY on the 1's and 2's at 1pm. You know the vibes, PULL UP! 

Read More
---
---